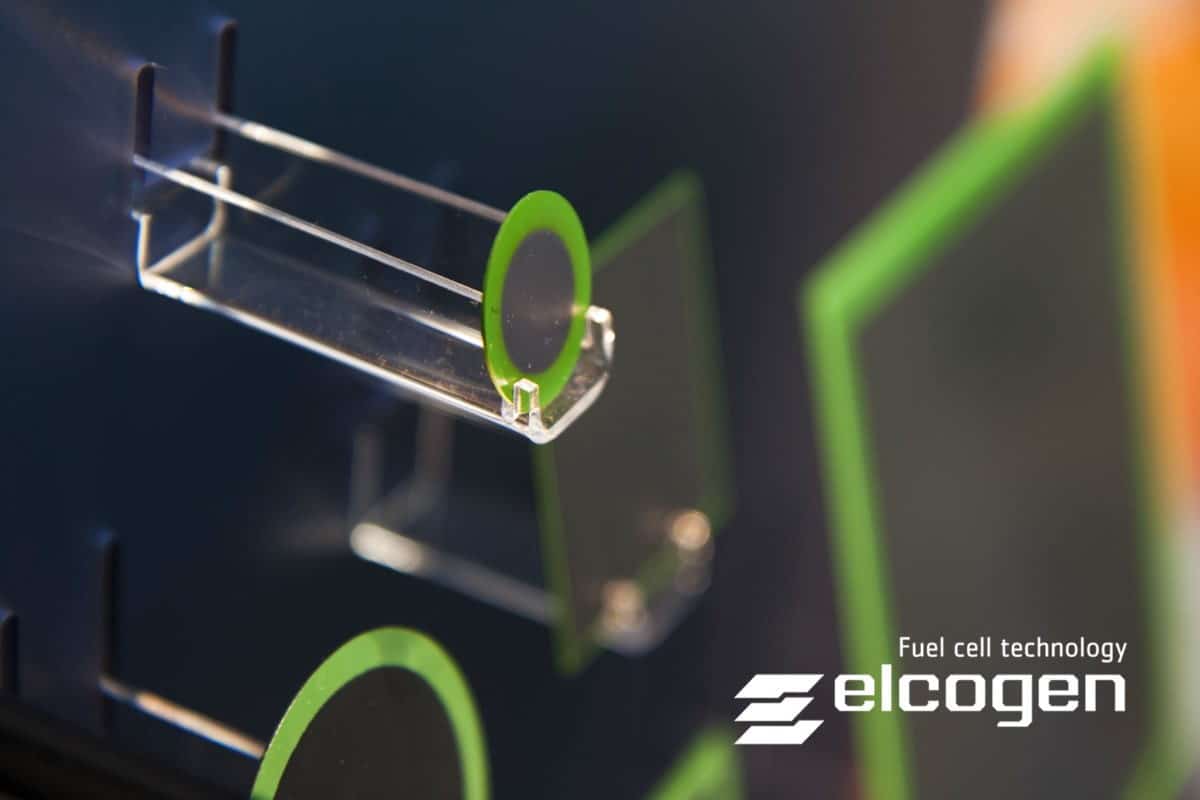 Elcogen, an European manufacturer of the world's most efficient SOFC fuel cells, is pleased to announce LOI commercialization agreement with Magnex CO., LTD., a Japanese SOFC stack and SOFC system developer. The purpose of the agreement is to cooperate in best effort towards the commercialization of SOFC products to mass market.
Three-year agreement follows more than 7 years of close cooperation. Magnex CO., LTD., is developing 1 kw SOFC cell stack, 250w SOFC portable system and 1-5 kW SOFC combined heat and power generation (CHP) system fueled by bio-gas/ethanol. The company is targeting Japanese as well as Korean markets taking the advantage of Elcogen's low operating temperature technology allowing the use of low-cost materials and cost-efficient system design. Within three years Magnex is targeting to sell more than 3000 units of it's SOFC products accompanying with the SOFC cell demand of 5MW.
Elcogen is in the process of delivering mass manufactured SOFC/SOEC cells. Starting from 2021/22 Elcogen plans to mass manufacture approximately 2 million cells per year, accounting for an electrical capacity of 50 MW. Elcogen's SOFC/SOEC technology converts a range of fuels, mainly hydrogen and biogas, into electrical energy with a high electrical efficiency compared to other commercially available fuel cells.
Enn Õunpuu, Chief Executive of Elcogen commented: "Elcogen's clear intention is to provide solid oxide fuel cells for commercial use. With the trust from our customers, in few years' time we see ourselves as the world's leading producer of commercial SOFC/SOEC cells."
Akiyoshi Kashimoto, President of Magnex Co., Ltd said:" Elcogen's cells are efficient, fuel flexible and undoubtedly the best on the market. We are excited and see great potential in this partnership. In order to provide cutting edge SOFC power stacks and systems Magnex expects from Elcogen continuous supply, competitive price and development of the next generation SOFC cells."
For further information, please contact:
Elcogen AS, Marek Roostar: marek.roostar@elcogen.com, +372 6346 752
Magnex Co., Ltd, Takeshi Kurihara: magnex@maple.ocn.ne.jp, +81-42-523-3221
About Elcogen
Founded in 2001, Elcogen is an Estonian manufacturer of the world's most efficient fuel cells. The company has developed the next generation of fuel cells, delivering the market's most efficient solid oxide cell technology suitable for electrolysis and fuel cell operation, while also solving key issues around cost, scale and lifetimes. Fuel cells are a new generation of clean energy generation technology that makes it possible to generate electricity without the need for internal combustion. Fuel cell technology is at the heart of a European and global energy strategy aiming to reduce the use of fossil fuels and limit CO₂ emissions.
About Magnex
Founded in 1987, Magnex started as developer of magnetic head technology. From 2005 company entered SOFC business, starting the development of SOFC stack, also designing, producing and distributing of fuel cell materials (interconnectors, current collectors, coating, sealing materials and ceramic springs etc.). In 2017 Magnex installed its first demo project of 1kw bio-gas fueled SOFC system in Vietnam (with JST/JICA/ Kyusyu University). 2020 company reported max 62.5% efficiency (hot module output).