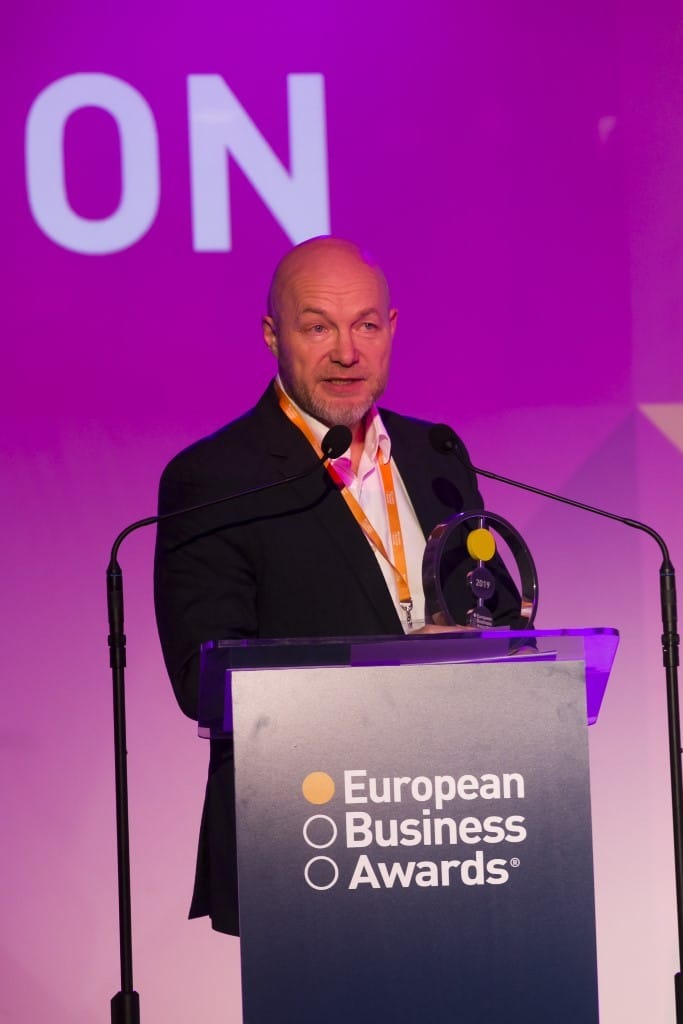 Elcogen has been named Winner of the Innovation category in the Grand Final of this year's European Business Awards, at an exclusive awards ceremony held in Warsaw, Poland.
Over 500 successful business leaders from across Europe came together at the two-day event, to celebrate the remarkable business achievement of Elcogen in Europe's biggest and most prestigious business competition.
Elcogen was named the winner following a final face to face judging session and were chosen out of over 150,000 business from 33 countries who were initially considered. In the rigorous, independently judged competition, 2753 businesses were named 'Ones to Watch' in July, and following a further detailed review, 363 companies were announced as 'National Winners' in September.
Adrian Tripp, CEO of the European Business Awards said: "Elcogen has reached the gold standard for business excellence by winning this Award. They are a powerful example of a business meeting the challenges of a hugely competitive global marketplace, achieving phenomenal success, and making a positive difference to the world we live in. They deserve their success and we wish them well."
Enn Õunpuu, CEO and founder of Elcogen, said: "Our technology enables world-leading industrial companies to deliver clean power generation and storage solutions to the mass market. Today it is innovation. But I hope that the hydrogen society will soon become common idea. The Innovation Prize will help us deliver the message of the need for green technology to politicians, industrialists and most importantly – consumers in Europe and worldwide."
The European Business Awards is now in its 12th year. Elcogen is the first Estonian company to win the competition.
Background:
About Elcogen:
Founded in 2001, Elcogen is an Estonian manufacturer of the world's most efficient fuel cells. Fuel cells are a new generation of clean energy generation technology that enables to generate electricity without the need for internal combustion. The production of electricity through fuel cells is significantly more efficient, it does not release polluting substances and is safe. In addition, fuel cells can produce "green" hydrogen, which will play an important role in the future of energy storage. Fuel cell technology is at the heart of a European and global energy strategy aimed to reduce the use of fossil fuels and limit CO₂ emissions.
About the European Business Awards:
The European Business Awards is one of the world's largest and most prestigious cross border, cross sector business competitions. Its primary purpose is to support and develop a stronger, more successful, innovative and ethical business community in Europe, as it believes businesses play a key role in addressing major issues faced across the world. The European Business Awards is now in its 12th year. This year it considered over 150,000 businesses from 33 countries.
Press contact:
Elcogen: Marek Roostar, +372 6346 752, marek.roostar@elcogen.com
EBA: Vanessa Wood +44 (0) 796 666 6657 or email vanessa.wood@businessawardseurope.com